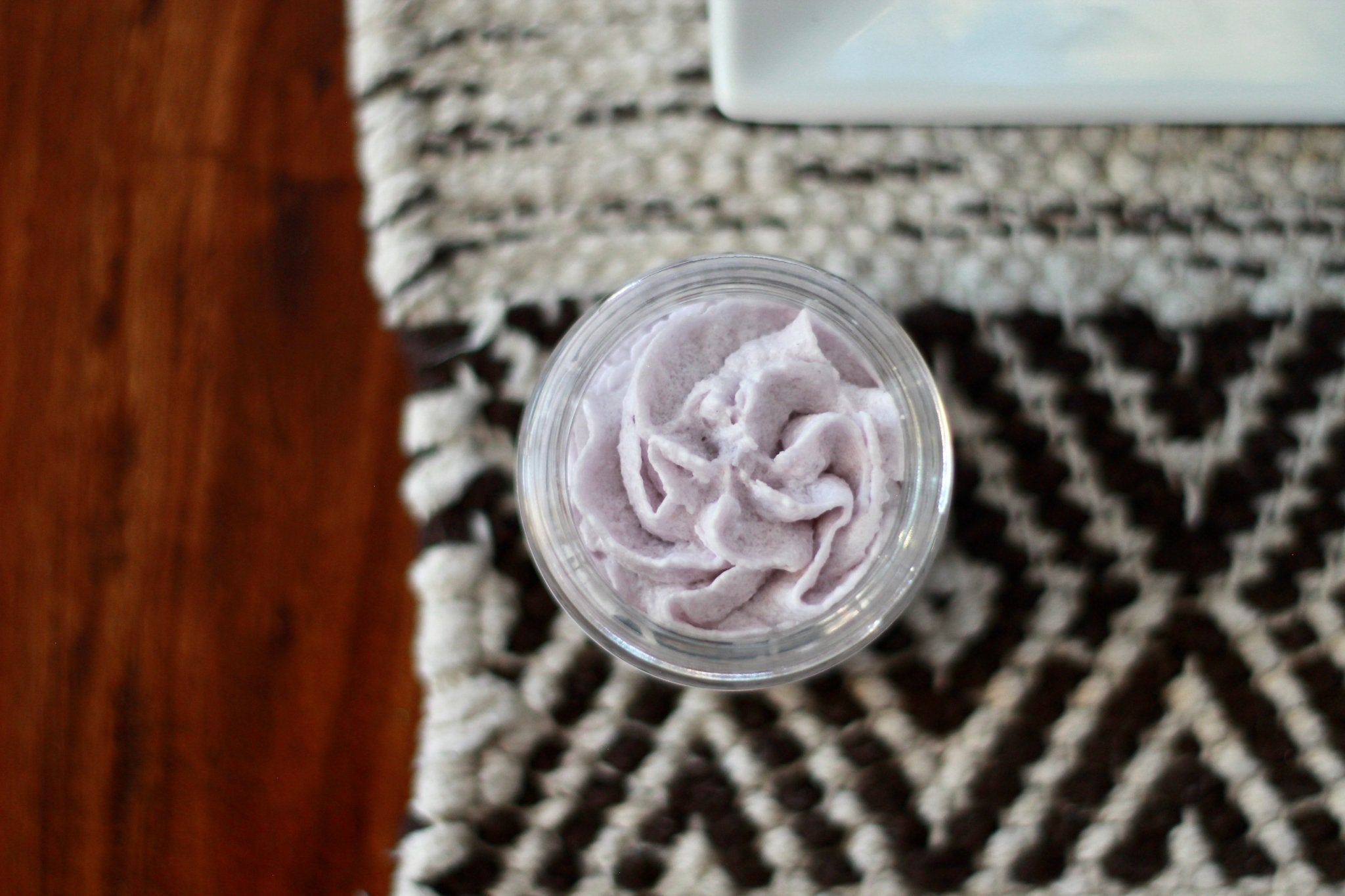 EDIBLE LIP EXFOLIANT 
Probably the best grape flavor in the world! 🍇 This flavor is reminiscent of Mr. Freeze or even Kool-Aid! 
ARTICLE DETAILS:
METHOD:
1- Take a small amount with your finger 
2- Gently rub on the lips to exfoliate and remove dead skin
3- Lick your lips after exfoliating them to enjoy the delicious flavor (Yes, yes! The exfoliant is edible! Yummm)

Use as needed. It is preferable to moisturize the lips after using the exfoliant with the lip balm also available in this flavor for example. 

CAUTION, can be addictive 🤪🤪🤪 


INGREDIENTS:

Sugar: exfoliating agent / eliminates dead cells
Mango butter: healing vegetable moisturizer, ideal for dry and dehydrated skin
Sunflower oil (replaces sweet almond oil): soothing, softening and nourishing vegetable oil
Natural flavor: gives the delicious taste
Natural powder coloring: for a funky side! (does not dye / color the lips)
INCI: Sucrose, Mangifera indica, Prunus amygdalus dulcis (almond) oil, flavor, micas, iron oxide, ultramarines. 


*** Caution: Do not use if you have ALLERGIES to almonds, mangoes (mango butter) or any flavor. The different flavors may have been in contact!
Stop use if there is a problem with the product (irritation, allergy, etc.)
Weight: 30ml (1oz) or 60ml (2oz)
Tous nos produits sont fabriqués à la main au Québec à base d'ingrédients naturels et véganes. Ils sont non testés sur les animaux. Toutes nos fragrances sont sans parabènes et sans phtalate.
Frais de livraison à 9,99$ en tout temps ou GRATUITE pour toutes commandes de 80$ et plus.
Menoum, menoum !
Un exfoliant goûteux, efficace et addictif !
💜💜💜💜
Pour vrai ça goûte et sent les bonbons aux raisins! En plus ça laisse vraiment les lèvres douces! Je ne m'en passerais plus! 🍇🍇💜
Bonbon raisin 🍇
Que dire de CETTE EXFO ❤️❤️❤️ Il goûte et sent pareil au bonbon raisin 🍇 avec le petit sucre. Puis la qualité est parfaite à Son habitude. Elle fait les meilleurs exfo lèvres sans hésité.💚