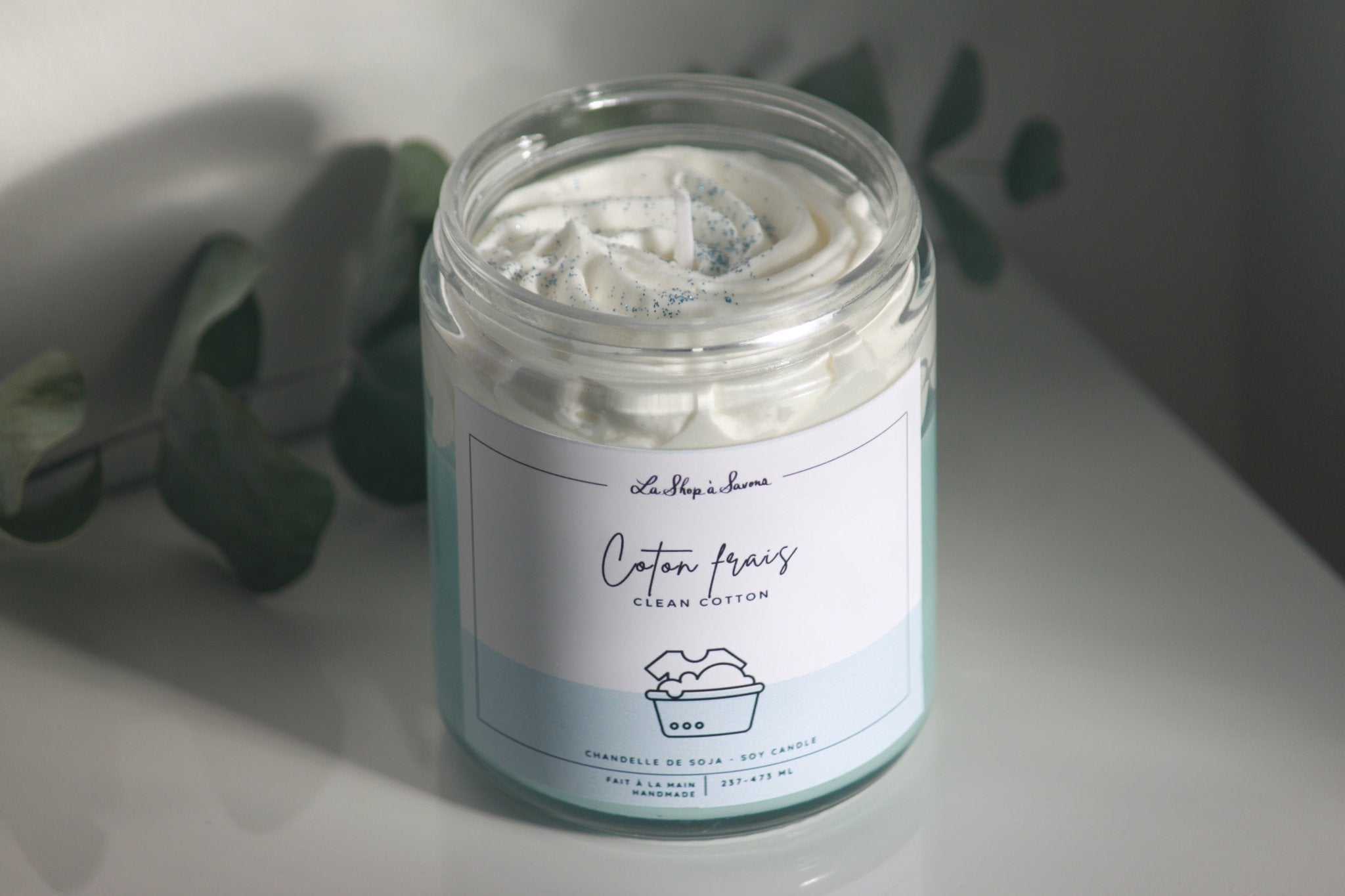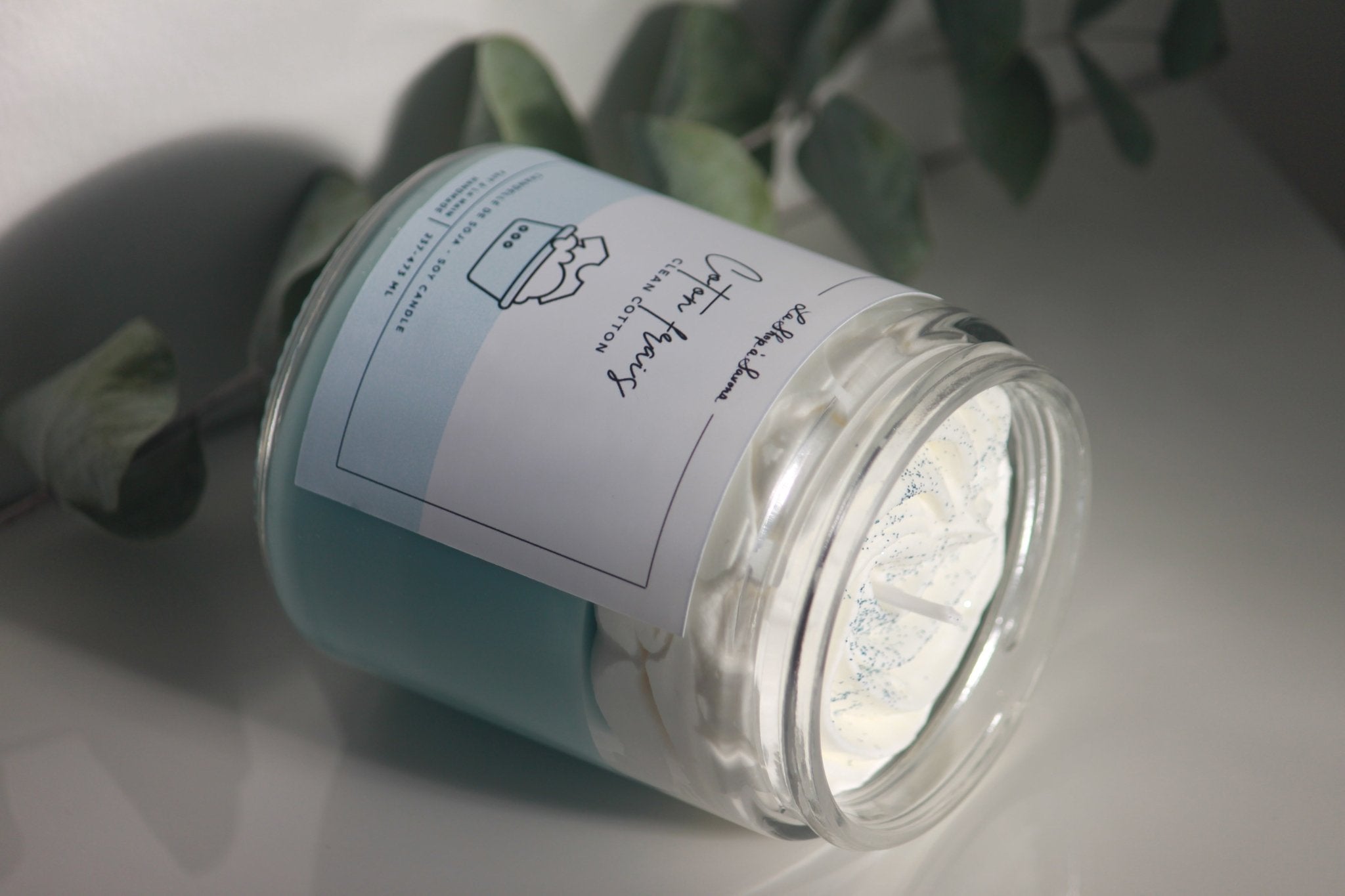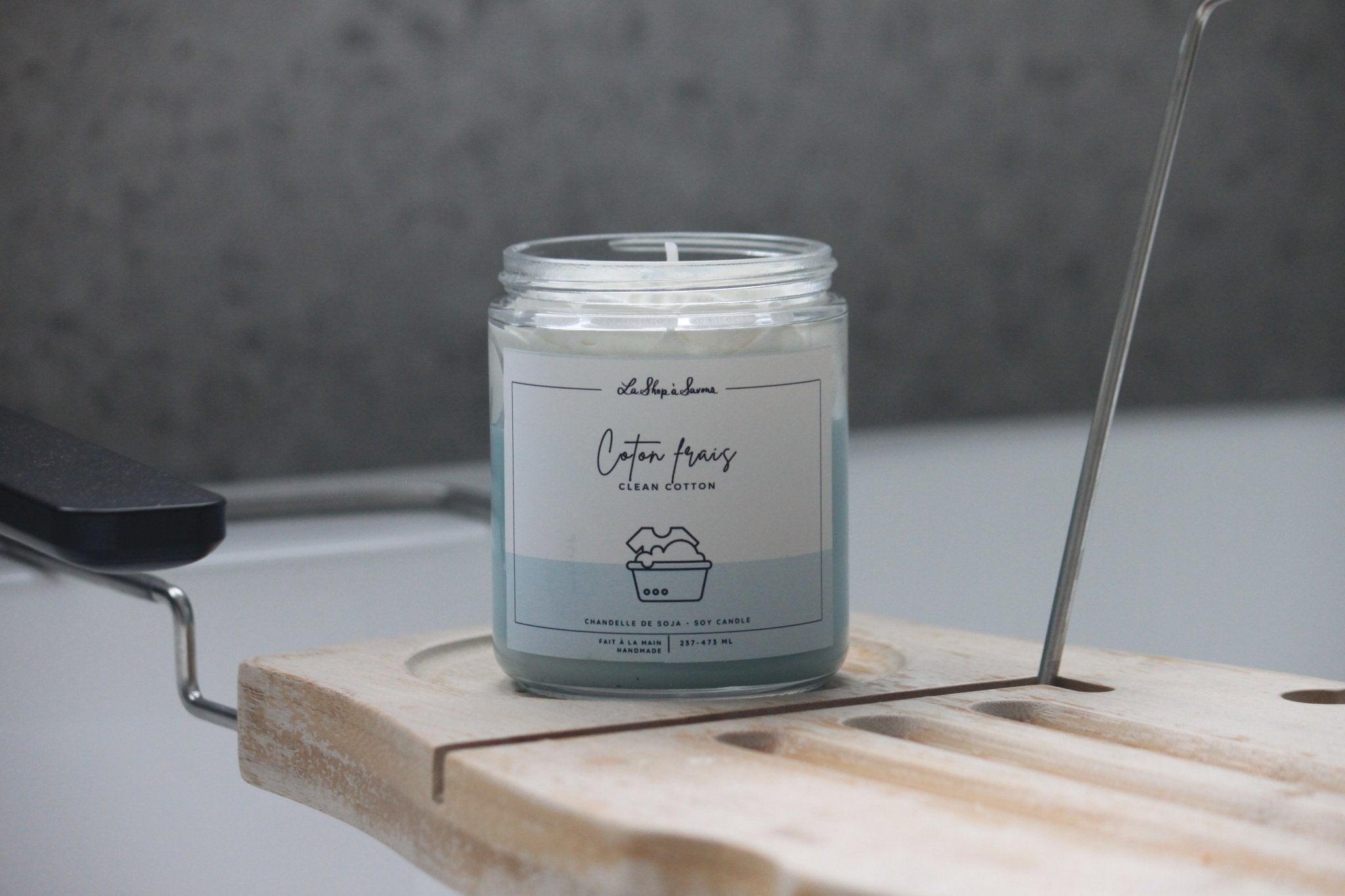 Soy Candle - Clean Cotton
Fresh cotton = OUR BEST SELLER! Smell of freshly washed laundry hanging on the rope! Perfect for lighting after cleaning!
* PS : Carefully read the precautions/warning on the jar before use. We are not responsible for incidents occurring in the event of misuse.
Tous nos produits sont fabriqués à la main au Québec à base d'ingrédients naturels et véganes. Ils sont non testés sur les animaux. Toutes nos fragrances sont sans parabènes et sans phtalate.
Frais de livraison à 9,99$ en tout temps ou GRATUITE pour toutes commandes de 80$ et plus.
It smells clean
I lit my candle and it was a moment of pure happiness. The smell was everywhere in the house. It was like a load of clean laundry coming out of the dryer 🤍
It smells really good, as if we had just done an armful of clothes!
Magical
I can't wait for it to be available again, I'll make my reservations!
A smell of perfect cleanliness and freshness!