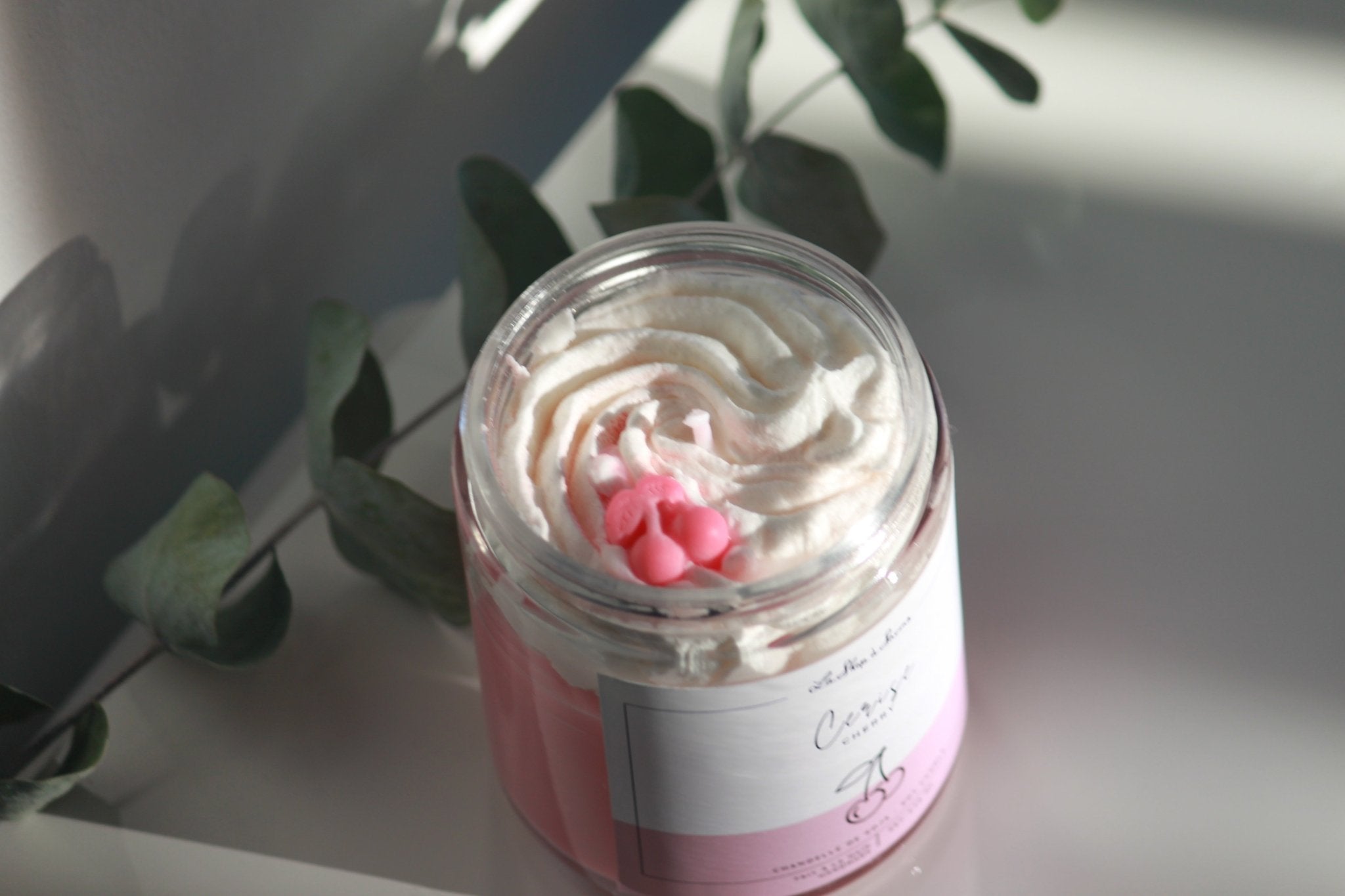 The official return of your favorite flavor since the very beginning of La Shop à Savons; and yes, CHERRY!! 🍒 🥳

* NB : Carefully read the precautions/warning on the jar before use. We are not responsible for incidents occurring in the event of misuse.
Tous nos produits sont fabriqués à la main au Québec à base d'ingrédients naturels et véganes. Ils sont non testés sur les animaux. Toutes nos fragrances sont sans parabènes et sans phtalate.
Frais de livraison à 9,99$ en tout temps ou GRATUITE pour toutes commandes de 80$ et plus.
I like
So in love with your products.
The cherry candle smells like heaven 💫💫💫💫
Seriously, I love all of them!!!!
It smells like heaven!
Wow what a beautiful candle! We would bite into it with full teeth, it's not confusing! It is as beautiful as it is fragrant! A very nice discovery! 😍🥰😘❤️
Candle
She's really beautiful and it's my favorite smell 🤩
WoW!
She smells like heaven!! I wish it would never end burning! ♥️