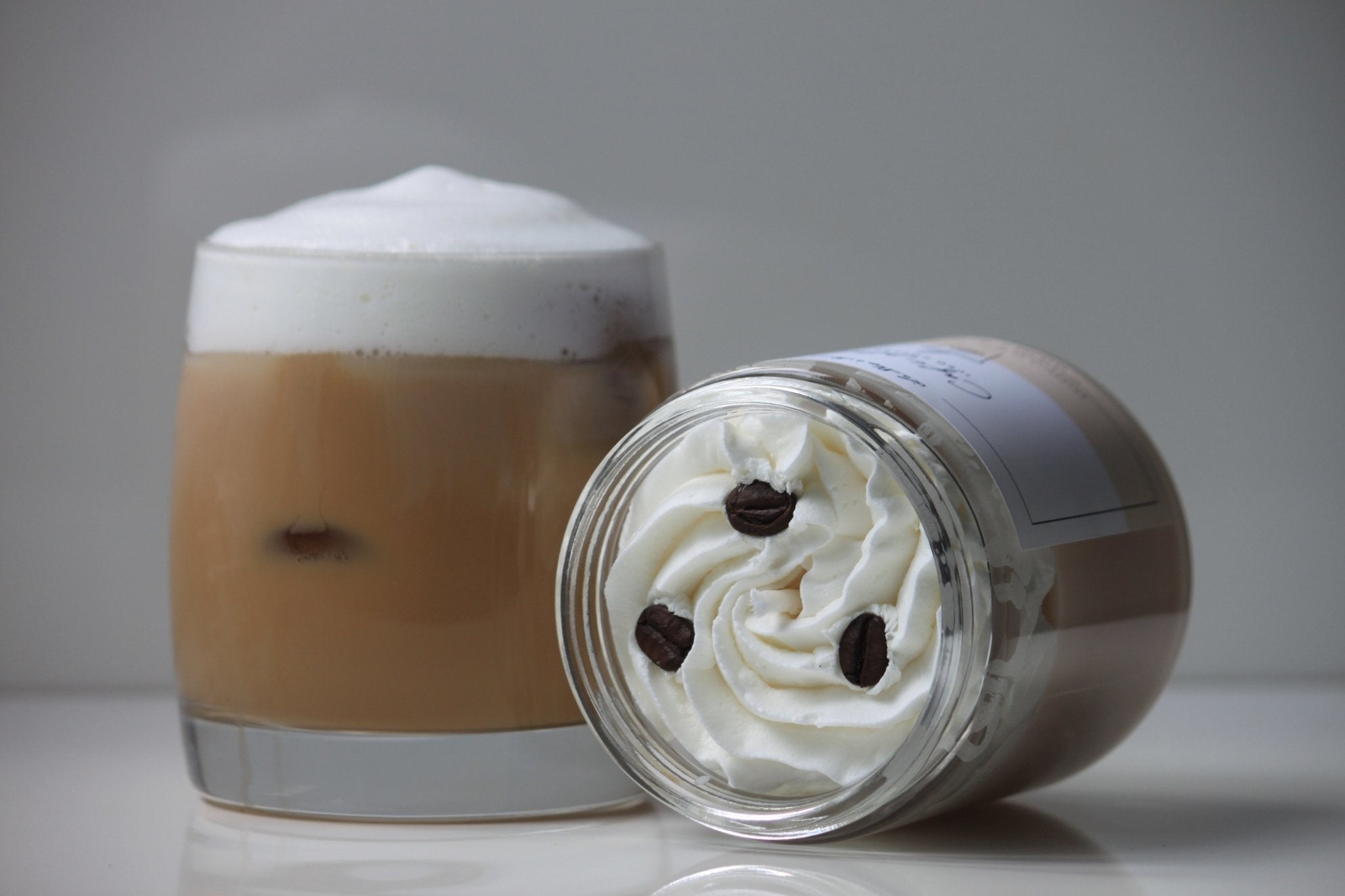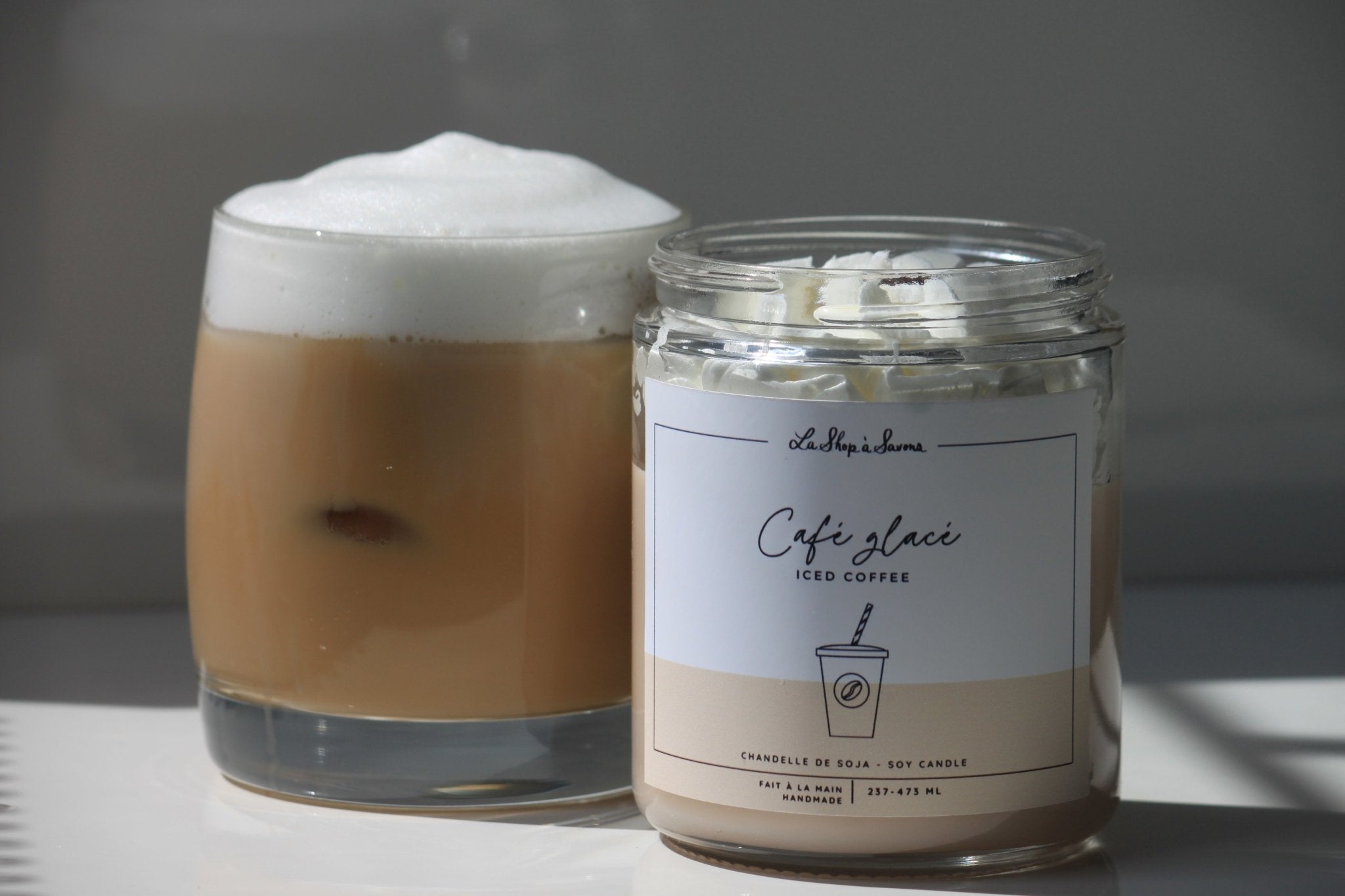 Are you ADDICTED to iced coffee too? This candle is made for you! Enjoy a delicious iced coffee with liquid vanilla syrup topped with whipped cream. ☕️🍦
Here is our favorite recipe :
Fill your glass with ice and pour a hot double espresso over your ice. Meanwhile, froth your milk cold and add it to your iced coffee with a pump or two of sugar-free vanilla syrup! ENJOY!
Carefully read the precautions/warnings on the jar before use.


Tous nos produits sont fabriqués à la main au Québec à base d'ingrédients naturels et véganes. Ils sont non testés sur les animaux. Toutes nos fragrances sont sans parabènes et sans phtalate.
Frais de livraison à 9,99$ en tout temps ou GRATUITE pour toutes commandes de 80$ et plus.
wow!!
Clearly my preffff smell!! I don't drink coffee but I LOVE the smell of coffee!!!! 🧋❤🧋🤤