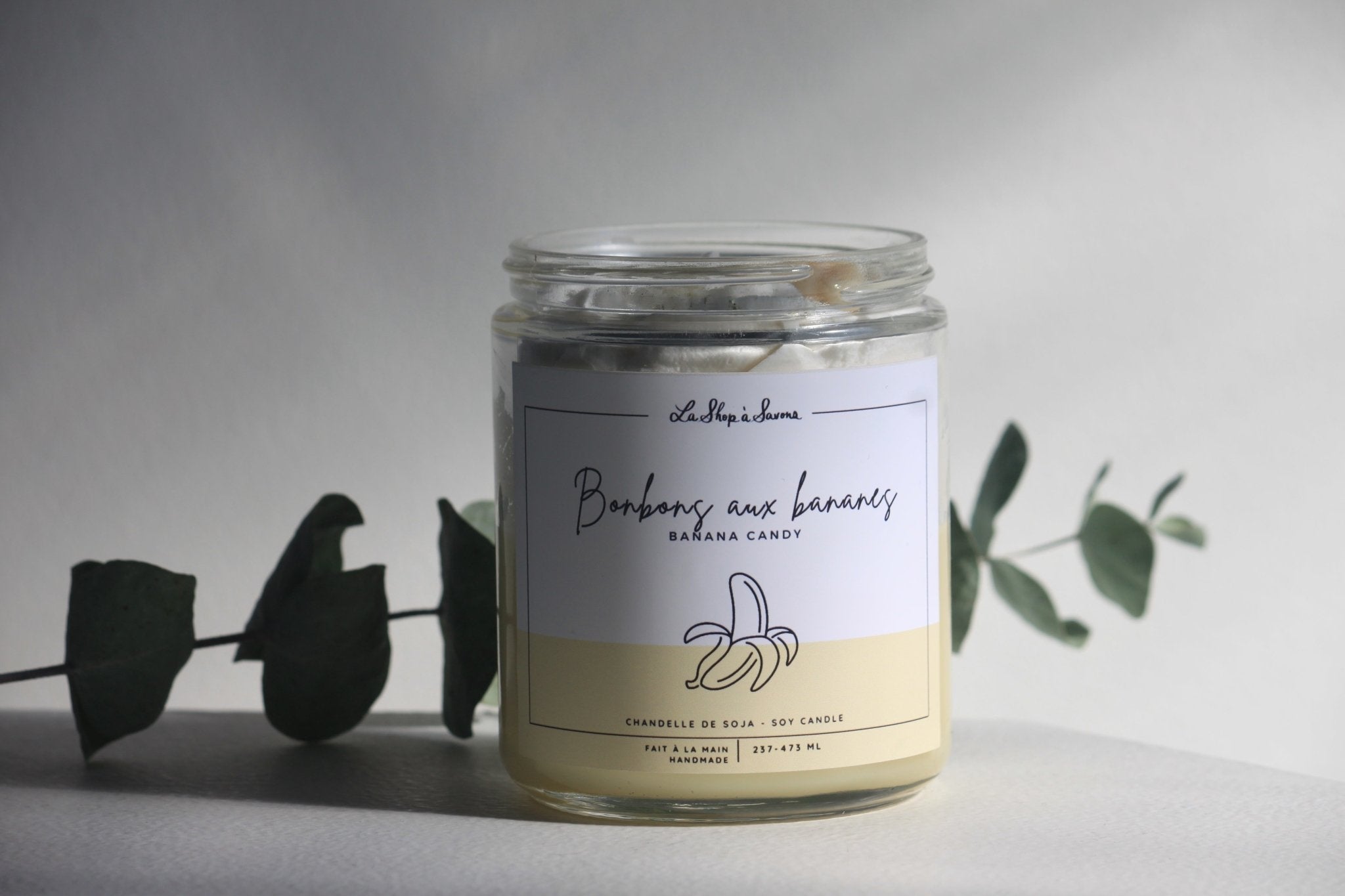 Soy Candle - Banana candies
NOSTALGIA in a jar! Oh yes! Remember banana syrup when we were kids? Or the hard banana candies from vending machines in malls? IT SMELLS EXACTLY THAT! 🍌 🍌
* NB : Carefully read the precautions/warning on the jar before use. We are not responsible for incidents occurring in the event of misuse.
Tous nos produits sont fabriqués à la main au Québec à base d'ingrédients naturels et véganes. Ils sont non testés sur les animaux. Toutes nos fragrances sont sans parabènes et sans phtalate.
Frais de livraison à 9,99$ en tout temps ou GRATUITE pour toutes commandes de 80$ et plus.
Unbelievable
OK !!! The smell is absolutely amazing. The smell of banana is just enough to not fall on the heart! Above all, the smell is present the whole time the candle is lit.
wow!
What an original smell! I love it!
Happiness
The smell of banana is life!!!
The smell is perfect, I took the small size but I ordered the big one for sure
Falling for something
The candle is so beautiful it hurts my heart to burn it, but it's so worth it!! She smells too good! I want to stock up!
The perfect candle!
I love the smell! A big wow! The candle is so beautiful that I dare not burn it 🤩